Main | Beef | Chicken | Feed | Processing | Frozen Cuts | Order


Beef Processing
---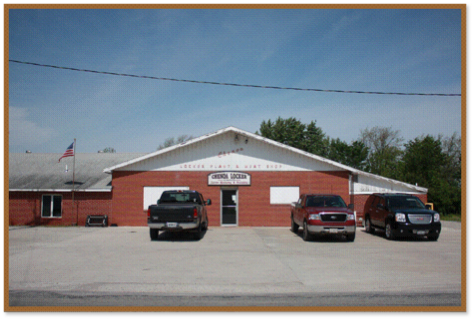 ---
All beef is processed by Chenoa Locker in Chenoa, Illinois. This is a small, local USDA inspected facility which has been serving their customers and the community for over 33 years. If you would like more information about Chenoa Locker, you can check out their website at www.chenoalocker.com.
Customers will be notified when the animals are taken to the plant for processing and a custom cutting order will need to be placed with the processor at that time. In addition to hanging weight cost, customers will also pay a reasonable processing fee at the locker. If customers prefer coming to the farm for pick up instead of the locker, we provide a few specific days when that can be done for no extra charge.
If an estimate of costs is needed or for general questions, please feel free to contact us.
---
Sonrise Farms
1330 East 3000 North Rd.
Penfield, IL 61862

Phone: 217-595-5603
Email:




Not affiliated with Sonrise Farms Food Packaging of Birmingham Alabama.
Main | Beef | Chicken | Feed | Processing | Frozen Cuts | Order